Furnaces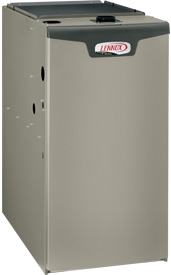 We carry a complete line of single-stage and multi-stage gas furnaces that run quietly and are engineered for perfect warmth and efficiency. Lennox furnaces can keep temperatures consistent and your house in peace and quiet on those cold days of winter. Our line-up includes products that feature energy ratings of up to 98.7% AFUE, which can save you hundreds of dollars each year on utility bills.
Air Conditioners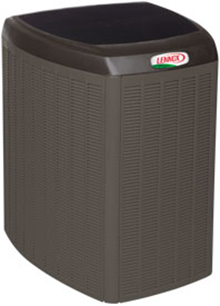 Our Lennox air conditioners can keep temperatures where you set them while only using the energy that's needed, even on the most humid days. Solar-ready units can reduce your cooling and heating costs by up to half. The air conditioners we offer are among the quietest and most efficient units you can buy with industry-leading efficiencies of up to 26.00 SEER.
Heat Pumps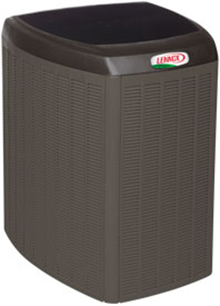 Electric or solar-powered heat pumps are an efficient choice when you want cool air more often and heated air only on occasion. Heat pumps can keep temperatures where you want them using only the energy that's needed. We can also combine a compatible, energy-saving heat pump with an efficient gas furnace. The furnace would be the primary heat source on extra-cold days, ensuring warmth and comfort.
Geothermal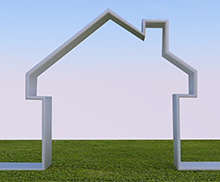 One possible solution for high energy costs may be buried deep under your lawn. Geothermal heating and cooling systems take advantage of constant temperatures in the ground by using a high-pressure refrigerant to move heat between indoor and underground environments through long loops buried in your yard. There is no flame, flue or outdoor equipment.
In-Floor Heating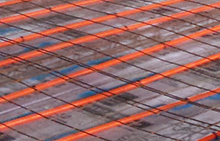 Tired of cold floors? Radiant floor heating can warm living spaces while eliminating those hot or cold pockets. With heating components hidden below the floor, you don't have to look at or arrange furniture around vents again. With no ductwork involved, you can get ahead on improving the indoor air quality in your home.
Ductless Mini-Split Systems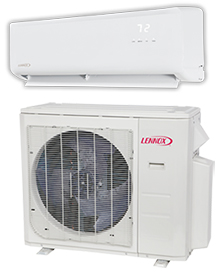 Have a room or space where installing or extending ductwork is not practical? Ductless mini-split systems are a versatile and ideal heating and cooling solution for spaces like add-on rooms. We can install compact, wall-mounted units either indoor or outdoor through a small hole in your wall.
Packaged (PKG) Units
Packaged units are a perfect all-in-one heating and cooling solution for homes built on a crawlspace instead of a basement. They are self-contained heating and cooling systems installed outside, when no indoor furnace or air handler are required. Gas, electric and heat pump models are available options.
Garage Heaters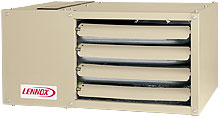 We carry heating systems to make your garage or workplace warm and comfortable. These low-profile, reliable and efficient units come in many sizes and are cost-effective, ideal solutions for spaces like home garages and industrial work areas. A garage heater can also provide a warm environment for you to get in and out of your car, keep your pets inside from the cold weather and protect your vehicle from the havoc of cold starts on its engine.
Solar-Ready
Reduce your energy costs by up to half with solar-ready heat pumps. Our Lennox heat pumps can use SunSource modules to harness free and renewable solar power. While the products we carry efficient on their own, you can save even more money and energy with the addition of solar. If the heat pump isn't running, the solar modules can help power lighting, appliances and other home electronics.
Fireplaces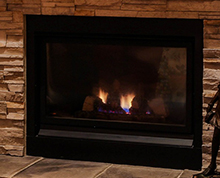 We offer and install various brands of gas fireplaces, logs and stoves. These products range from direct vent and natural vent (B-vent). We also offer glass doors, vented logs and electric fireplace inserts.
Boilers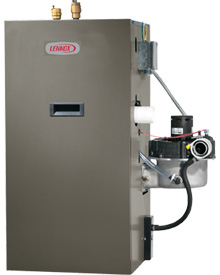 We carry Lennox boilers that are built to last. You'll find components in these systems like cast-iron heat exchangers and titanium burners.  They are designed to integrate easily with existing radiator or under-floor heating systems.  Since they do not use standing pilot lights, these boilers are also safer and more dependable.